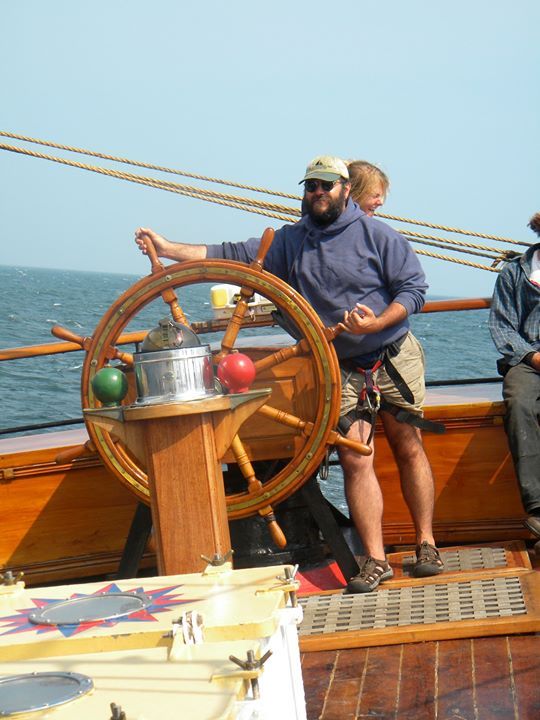 What To Expect:
Chris sings many songs that have entered into the oral tradition of American and British folk music. A concert may include work-songs from the days of sail, songs of love and parting, ballads and story songs of the supernatural, or the songs our forbearers might have sung "just for the fun of it." Each song will carry with it the stories of its origins, meanings contained therein, or significance as it relates to contemporary issues.   These stories connect us to our past, and thereby to who we are today today.  These are the stories of those who came before, built and nurtured their families and their country, and who left some of those stories in their music.  
Chris uses skills learned as a Public School music teacher, and interpreter at Mystic Seaport Museum, to engage with audiences, and invite them to participate during concerts in the hopes of making the music more their own
A Little About Chris: 
My lullabies as a child were traditional songs of the sea, and from a very early age I was exposed to a wide variety of folk music. Early years living and growing up on Long Island opened a wonderful world of music via the Guitar Workshop of Roslyn, and the great people that populated the stage of My Father's Place, a venue that hosted the truly great rock musicians on Saturday night, but held court for the royalty of folk on Sunday afternoon.   
​As the years went on I studied formally, and went on to become a public school music teacher (from which I am now retired,) but the folk music stayed as a foundation of my musical life. One of the benefits of a school schedule is it allowed me to spend some of my summer vacations as one of the Chanteymen at Mystic Seaport Museum in Connecticut; one of the few places left where Sea Chanteys could be heard in performing the jobs for which they were used.   
A wonderful personal experience was to Chantey up the anchor on board the Bark Picton Castle during my three week stint on board sailing her during the summer of 2009, and to sail as crew, and Chantey on board of the Charles W. Morgan – the only wooden whaler left in the world – in the summer of 2014.  
I do, and have done many things in life, but something that has remained a constant has been the performance of, and involvement with, Traditional Folk Music.  Whether songs of the sea, the land, history, or contemporary topics, I love to sing and play with people as we enjoy the first "do-it-yourself" music​